Hello, Bonsoir, Goedenavond, servus!
As usual, on the 19th of the month we ar doing our little Blog Hop!
This month it is about the ongoing Sale-a-bration (only till 28.th of February!)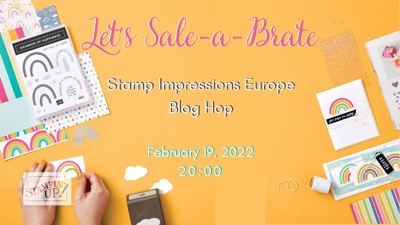 I made a little Origami pocket with the Paper from the Sunshine & Rainbows pack and took the side with the small design.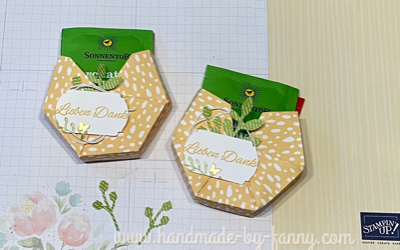 In fact, it is two Origami pockets, stuck together to form one bigger, i like this Pocket quite a lot.. I could maybe get this into a little video?
Wie gefällt euch diese zusammengesteckte Origami Verpackung? vielleicht mache ich demnächst ein kleines Video wie ich das mache?
Das Papier ist von der Sale-a-Bration(NUR NOCH BIS 28.02!!!) und heisst Sonnenschein und Regenbogen.
Die Zweige sind von der Stanze Zweige und der Spruch kommt aus dem dazuhörigen Stempelset Blüten und Zweige
Schaut mal weiter was die anderen Damen so zaubern:
Zurück zu Belinda Weiter zu SARA
Hier die Teilnehmerliste:
| | |
| --- | --- |
| Sara Sayers | https://kisskreative.com/?p=28210 |
| Sigrid Joch | https://sigridsmeineart.blogspot.com/2022/02/lets-sale-brate-stampin-up.html |
| Judith Gryspeerdt | https://lespetitspapiersdilse.fr/creations/2022/stamp-impressions-europe-fete-sale-a-bration/ |
| Martina Duchkowitsch | https://tinas-bastelecke.com/stamp-impressions-blog-hop-lets-sale-a-brate/ |
| Yvonne Spikmans-van Bruggen | https://thecreativeteacup.blogspot.com/2022/02/stamp-impressions-europe-lets-sale-brate.html |
| | |
| Martina Auer | https://www.fraeuleinerdbeerli.at/2022/02/lets-sale-a-brate-stampin-up/lets-sale-a-brate-stampin-up/ |
| | |
| Rosalien Zwackhalen | https://rosalienscreations.blogspot.com/2022/02/blog-hop-stamp-impressions-team-sale.html |
| Belinda Wenke | https://beliskreativewelt.de/2022/02/19/stamp-impressions-europe-blog-hop-lets-sale-a-brate/ |
| Fanny Minne | https://www.handmade-by-fanny.com/n/291/68/lets-sale-a-brate-blog-hop |